Fourth Grade Field Trip
Hang on for a minute...we're trying to find some more stories you might like.
MOUNT VERNON, NY– On October 18th, fourth graders from Hutchinson School went on a field trip to St. Paul's Church!
At St. Paul's Church, we learned and saw how to make a hook, how to take lead out of someone's body, how to shoot a gun, and more! It was very cool at St. Paul's Church.
We would have learned more information, but some of us were misbehaving, so we went back to school early. We were sad because we were having fun at St. Paul's Church.
Let's see what some people think about St. Paul's Church!
"In fourth grade I went to St. Paul's Church. I learned battle formations, I heard a very important story to the Revolutionary War, and I saw how to make a hook out of scrap metal," KS comments.
"I'd go see a organ or something," JS replies, "if I would ever go."
"My favorite part was when they fired the guns," TS states.
If you have never been to St. Paul's Church, you should go to the church! Did you know that the Revolutionary War happened there? The church was used as a hospital. There's even graves outside on the fields!
As you can see, St. Paul's Church was a very fun place, and you should visit sometime! Bye!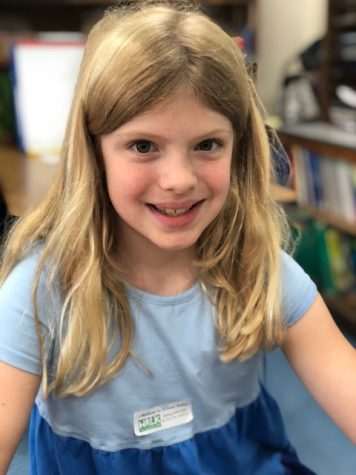 LC, Staff Reporter
Hi! My name is LC. I'm nine and a half years old. I'm in Mrs. Morrissey's class. I have a dog named Belle. She is three. I have a sister, CC, who is 7...
MB, Staff Reporter
Hello, my name is MB.  I am 9 years old and I have a dwarf  hamster named Angel.   I'm in Mrs. Lanza's class.  I have a little  brother named OB. ...