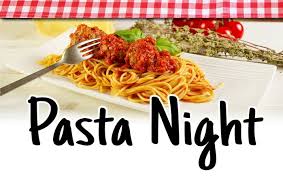 By S.R., Staff Reporter
March 11, 2020 • Comments closed
HUTCHINSON SCHOOL GYM-- On March 13th, there is an event at Hutchinson School. It's called the one and only Pasta Night! Pasta Night is really fun! There is pasta (of course, because it's called Pasta Night), a magician...
February 10, 2020
January 15, 2020
January 15, 2020
February 5, 2020
MOUNT VERNON ICE HUTCH-- Hockey is a fun sport, and...
December 14, 2019
HUTCHINSON SCHOOL-- The Green Bay Packers are a football...
November 13, 2019
Icahn Charter School 7--  On Mondays, there are is...
Enter your email address below to receive our daily email updates.

Loading ...