Carnegie Hall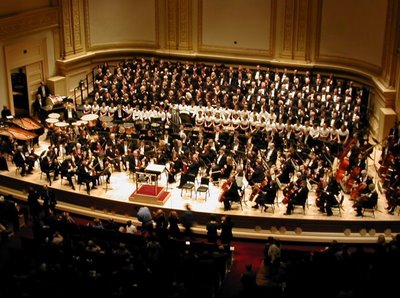 CARNEGIE HALL–This year the Hutchinson School fourth graders went to Carnegie Hall. Carnegie Hall is a place where musicians and composers preform, express their feelings, and entertain people.
After being interviewed, Ms. Durrant said, "My favorite part was the end when all of the musicians came out, and when a high school student played a solo on her violin. She did a wonderful job!" She also said, "My favorite song was 'Come To Play' by Thomas Cabaniss."
Ms.Buzin and said,"Even though I didn't get to go this year, I went last year and it was a blast!  The music was great and I love being in New York City! The instruments were great, and students and teachers all enjoyed it very much. It was amazing and wonderful! It was a fantastic event, and it was great to see many composers and musicians."
So, folks, when you are in New York City, be sure to visit Carnegie Hall! It is located at 881 7th Ave, New York, NY 10019. Carnegie Hall is fun and you will sure enough to love it. Have a fun time there…enjoy!