"Goosebumps 2"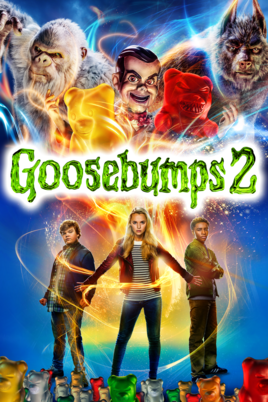 IN THEATERS EVERYWHERE– Have you seen "Goosebumps 2?"
If so, you can have a gut buster and shiver with fright!
The main characters are Sam, Sony, and Sara. After school, Sam and Sony stumble across an old ventriloquist's dummy! Unfortunately, that dummy is Slappy, a psycho, cruel puppet.
His plan is to make Halloween come to life so he can have a family of his own!
They have to stop Slappy before he can get to their mom!
RJ says, "Their magic is crazy and Slappy is a psycho!"
MS says, "I think that the whole thing was funny and creepy."
"Goosebumps" movies always seem to have cliffhangers, and then all the books make the stories come to life!
Leave a Comment