"Ten Rules For Living With My Sister" (by Ann M. Martin)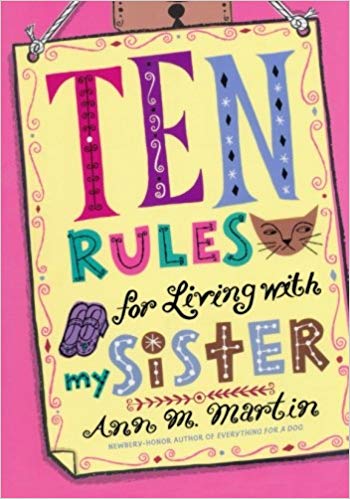 Hang on for a minute...we're trying to find some more stories you might like.
This is a lovely story that would suit most girls.
This book is filled with comedy, adventure, suspense, and best of all, SIBLING RIVALRY!
This book is about a girl named Pearl. She feels she can't live up to her older and better sister, Lexie. She even made a comparison chart between herself and Lexie! When their grandfather moves in, they are faced with a BIG problem: Sharing a room!
"I think it's a funny book and good for pranking your sister. " said S.P.
This is a novel by Ann M. Martin. It is located in the Hutchinson Library! Whoever reads this book is in for a real treat! This book has lots of drama and adventure.
Look for this book the next time you have Library. If you can't find it, it's probably already taken!