Sakura, The Japanese Resturant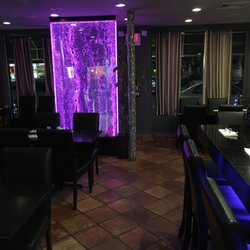 PELHAM, NY– There's an amazing Japanese restaurant in Pelham! It's called Sakura.
Sakura has amazing food, like edamame (a type of bean), sushi, spring rolls, rice, many types of chicken,  and oranges for dessert.
When you walk in, you see a glass wall type of thing, and it has water in it. Bubbles go through it to the top. Fake grass surrounds the glass, and a purple light reflects on the water. It feels like you're in the sea!
DL shared, "I think Sakura has really tasty food!"
FL reports, "I think Sakura is a really good place to go, and everything I tried is good.  The waiters there are nice."
If you haven't been to Sakura, you should totally go and try the food!