"Aladdin" on Broadway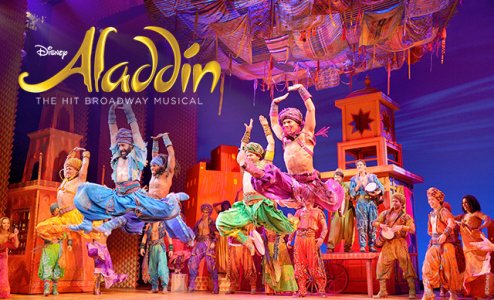 BROADWAY, NYC– I went to see the show, Aladdin, on January 6th, 2018.
Aladdin started at 2:00 P.M.  It was located in New York City. I was cold when we were going to Broadway, but I was really warm at Broadway!
At the beginning of the show, three people do back flips! Near the middle of the show, Aladdin meets a girl named Jasmine. They fall in love.
Soon after that day, Aladdin tries to sneak into the palace. See the movie or play to see what happens next in the show!
"My favorite part was when the genie was singing, 'Never Had A Friend Like Me'," commented CC, my little sister.
"My favorite part was when Aladdin was stuck in the cave and the genie came, and when all the magic happened," reported MC, my dad.