The Oscars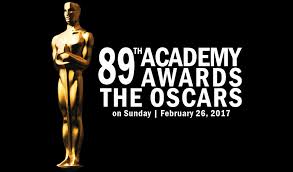 HOLLYWOOD, CA– On February 26th, the Oscars happened in Hollywood. If you don't know what the Oscars are, it's when really good movies get nominated for certain subjects, such as Best Picture, Best Supporting Actress, Best Supporting Actor, Best Animated Film, and more.
The people who win those categories get a trophy, and guess what it's called? An Oscar! It's made of pure gold.
Nora Maguire reported, "I think the Oscars are really fun because you get to see movies you might have seen win a trophy."
At the end of the Oscars, the people who won the "most points in all" Oscar was La La Land! People said their speeches, but the announcer barged in and said that instead of La La Land, Moonlight actually won most points after all, so that was kind of funny!
Leave a Comment