"Lion King Junior" was an Awesome Show!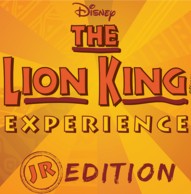 PELHAM MANOR– The Manor Club is presenting… "Lion King Jr.!" This play is a play that you have to see! Join the cast of "The Lion King Jr." in the amazing, huge jungle and have fun!
Delia Lavallee stated, "I am excited to see what SOOP theater can do with turning a Broadway show into a play."
Bethany Ow quoted, "I am looking forward to the amazing actors and the elaborate costumes."
Penelope Ow noted, "I can't wait to see Young Simba sing, "Oh I Just Can't Wait to be King!"
"Lion King Jr." is a grand event coming up, and I hope everyone will enjoy the show!  The show is going to be great!
WOW! It is actually almost time for it! I am very excited!
Leave a Comment