Father's Day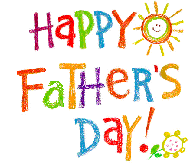 UNITED STATES– Father's Day is June 21st.  Let's see what everybody doing for their father.
I (Giana) am making coffee and Frosted Flakes. I (Klea) am going to make breakfast for my dad.
Chloe Castro says, "I'm going to make breakfast in bed."
Jackie Pennetta says, "I am going to make coffee and make rainbow cookies."
Ms.Buzin says, "I am going to spend time with my dad and my grandpa."
Father's Day is all about spending time with dads, and their greatest present is really you.
Leave a Comment