Bye Bye Birdie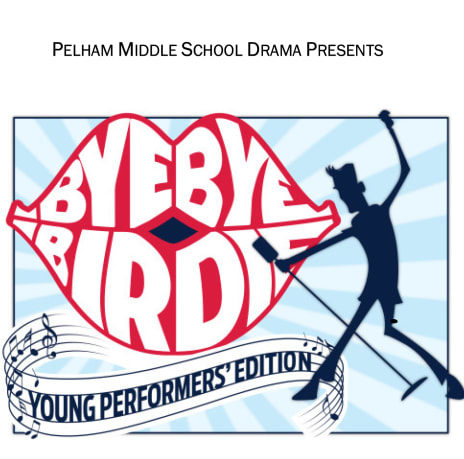 PELHAM MIDDLE SCHOOL– In the Pelham Middle School, there was a production of the play "Bye Bye Birdie."
The main cast is ES as Albert Peterson, BR as Rose Alvarez, AL as Mrs. Mae Peterson, JT as Conrad Birdie, KF as Kim MaCafee, and GM as Hugo Peabody. The Pelham Middle school performance of "Bye Bye Birdie" was spectacular in every category you could think of.
M.A.O. shared, "I liked that the play took place in the 1950s."
M.O. replied, "I loved the choreography, and the costumes were so creative with so much '50s style, especially the hair."
The play is meant to show how people loved super stars in the '50s, especially Elvis Presley. A special thank you goes out to Mr. Beck for choosing "Bye Bye Birdie" because it was truly amazing.