Tennis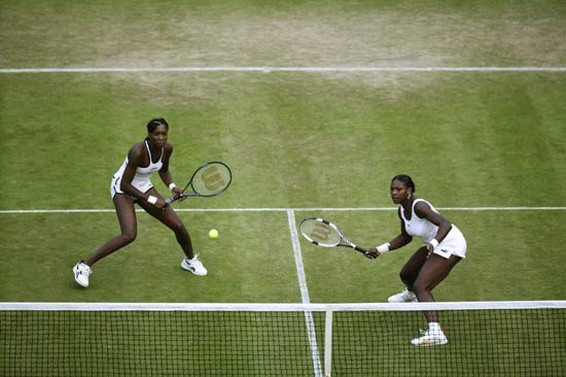 WORLDWIDE– Tennis is a very great sport and fun to play.  If you're into tennis, you should read this article.
Serena Williams started to train for tennis at the age of 3. She won her first championship  in 1999. She paired up with her sister, Venus, to win the doubles match. Did you know Serena was born on September 26, 1981?
Pamela Pennetta says, "I think tennis is very fun."
Karla Pennetta says, "It's a difficult sport that requires speed and technique."
Did you know the yellow tennis ball was used for the first time in 1972?  Henry "Bunny" Austin was the first player to wear shorts in 1932 at Wimbledon.
Venus and Serena Williams became the first pair of sisters to win the Olympic gold in tennis.  The fastest woman tennis server was Venus Williams, whose serve was recorded at 205 kilometers.
Margaret Smith holds a record of 24 Grand Slam titles. Did you know 24 tons of strawberries are ordered each year in the championship at Wimbledon?  The game of tennis comes from Great Britain.
What do you think about tennis?
View Comments (1)