April Fool's Day and Easter This Year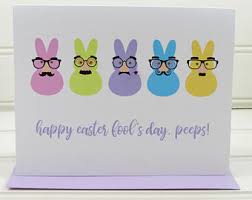 UNITED STATES OF AMERICA– This year, April Fool's Day and Easter are on the same day! That IS a surprise.  Here are a few facts about these two holidays.
Easter is a day when there are eggs hidden in a park, in your house, or maybe even in public! You try and find the eggs. When you get the eggs that are hidden in the house, you usually open them. That doesn't really happen in a park.
In a park, you usually find the eggs, but instead of opening them, you put them in a basket and keep on looking. When all of the eggs are found, the kids (and adults) stop looking.
April Fool's Day is much different.  April Fool's Day is a day when you can prank people. For example, you could say that it's your friend's birthday party. Then, a while after that, you could say, "Got ya! There's no party today."
CM reports, "I think that April Fool's Day is really funny. I think Easter is really fun. I think they are both really fun."
SG claims, "I think they are both fun holidays!"
IH exclaims, "I like Easter because I get to eat chocolate bunnies, and I like April Fool's Day because I get to prank my whole family."
MR replies, "It's my friends birthday, so it's a good day."
MB added, "April Fool's Day is a good day because I get to prank people! I usually wait, though. And I like Easter because I get to eat chocolate!"
View Comments (2)