February Break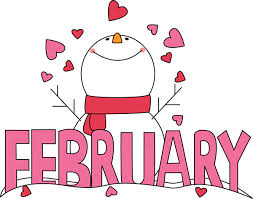 In February there are many festivities going on. So we have a week of from school to enjoy Valentine's Day and Presidents' Week.
It is nice to stay home with family just for a week. It's also a great week to maybe catch up on hom work or watch a show that you haven't gotten to see in a few weeks. You also could go away and visit family, or go just for fun.
February is a short month and is in winter when there's snow, so it's a great time to have a little bit of a break. Go outside in the snow, maybe go skiing, build a snowman, or go sledding. I mean, the possibilities are endless!
Julia Scotto says, "I'm going to go to spend lunch with my aunt and have dinner with my friend."
So, have fun and relax. Enjoy your time off and go visit family and friends. Happy February break!