Kindness Week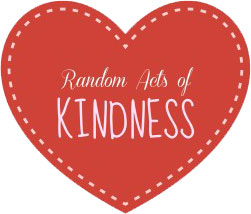 HUTCHINSON SCHOOL, STUDENT GOVERNMENT– Student Government is doing Kindness Week. Each day of the week has a theme. You have to wear a certain color and do an act of kindness related to the day. This is to promote kindness.
The days are: Monday- sunshine day, Tuesday- mystery kindness day, Wednesday- mix-it-up recess, Thursday- earth day, and Friday- superhero day. On superhero day, Friday, students are encouraged to bring in a donation of five dollars to A Moment of Magic.
You might be wondering what A Moment of Magic is. A Moment of Magic is an organization run by college students. These people dress up and visit children's hospitals and make the kids happy. They often dress up as characters from children's movies.
EC thinks, "It's a good idea because sometimes people get left out. Also I think it's good that there are different themes."
"I think it's so good that we are helping others and making the world a better place," comments SL.
Kindness Week is a great way to promote kindness.
TS notes, "I think Kindness Week is a very good idea generated by Student Government, and is very different from everything we've done in a very good way."