The Fourth and Fifth Grade Winter Concert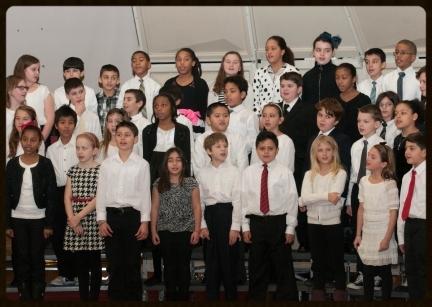 HUTCHINSON SCHOOL GYM–  In December 2013, the fourth and fifth graders performed a winter concert for their parents. They sang The National Anthem, Walking in a Winter Wonderland, Empathy and Sympathy, The Dreidel (Blues), The Good Morning Song, and Christmas Round.
Sharon Lee said, "I love to sing, and I enjoyed singing the songs in the winter concert."
My favorite song was Empathy and Sympathy. What I like most about this song is the lyrics. The lyrics just made me think of what this song means to me.
Do you hear that, folks? You should have come to the Winter Concert at Hutchinson Elementary School in Pelham. Mr. Vamos was the director of this fabulous show. I think all the credit should have gone to the students and to Mr.Vamos. What a wonderful job everyone did at the Winter Concert at Hutchinson Elementary School!