New Year's Resolutions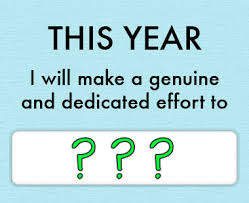 ALL AROUND THE WORLD– Since the New Year is here, a lot of people make resolutions.
Resolutions are when you make a goal to do something in the New Year. My resolution is to keep my desk neat.
Let's hear some more students' resolutions.
Lucy Ow said, "I will memorize all the presidents and all 50 states"
Natalia Sujica reported, "My New Year's resolution is to get better at writing and violin because I do not practice much."
Maybe you should start thinking about your New Year's resolution. It can be almost anything.
I hope this story makes you think about your New Year's resolution!
Leave a Comment