"Hamilton"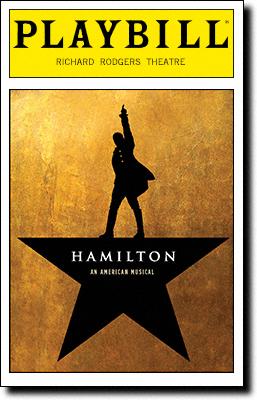 "Hamilton" is a big Broadway hit! Everybody wants to see "Hamilton."
Because it is sold out, you would have to pay about over a thousand dollars, and that is a lot of money! Or, you'd have to win the lottery, but that is almost impossible to do.
Lucette Ow commented, "I like the first song because I really like to sing."
Ms. Buzin commented, "I would really like to see 'Hamilton' one day."
My Mother commented, "'Hamilton' is a work of genius."
Lucia Lavallee says Hamilton is amazing
I think you should become a "Hamilton" fan, too.  Also, try entering into the Hamilton lottery, but you must be 18 or older!