Ice Skating at Ice Hutch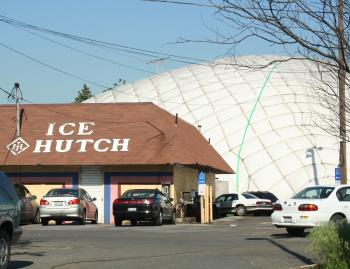 MOUNT VERNON, NY– Do you love ice skating ? If you do, you should go to Ice Hutch.
Ice Hutch is very close by and it is very cool. They do lessons, or you can just free skate. If you ever get hungry, you can go to the cafe.
Ms. Buzin says, "I have never been to Ice Hutch, but I have been ice skating at Playland, Hommocks, and Rockefeller Center."
Lucy Ow says, "I love skating at Ice Hutch because people are so nice and it is a lot of fun to skate there."
Ice Hutch is very cool to go to because it is where you will see a lot of your friends and/or meet new ones.
Klea Gjeloshi says, "The teachers really showed me how to ice skate and they were very nice."
Rachael Janos says, "I love to ice skate, but I never get to go."
Have you ever been ice skating?
Leave a Comment