Hotel Transylvania 2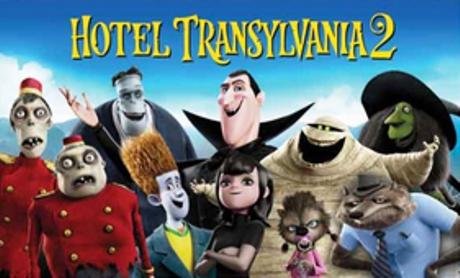 MOVIE THEATERS EVERYWHERE– Have you watched Hotel Transylvania 2? Well if you haven't, you should.  It is a family movie and it's such an adventure.
There was actually another movie called Hotel Transylvania and that also really good. I suggest that you watch the first movie first.  But the first movie was about a vampire girl named Mavis and her dad really protects Mavis. Then in the second movie, Mavis marries this guy named Johnathon and they have a baby and they name him Dennis.
Olivia Medrano said, "I thought it was really cool and funny."
Molly from another school said, "I watched Hotel Transylvania and it was the coolest movie."
I personally love Hotel Transylvania and so do my friends .
I hope I inspired you to watch the coolest movie called Hotel Transylvania 2.
Leave a Comment