Nickelodeon Kids' Choice Awards!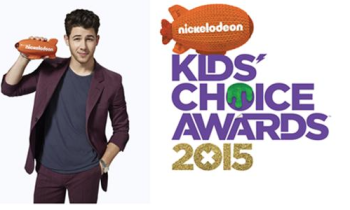 Today we are going to talk about the Nickelodeon Kids' Choice Awards!
It is about a 1 hour show on March 28th, 2015.  You usually vote, and the most voted famous people get Nick's blimp.  The awesome part is that you get slimed.
Adriana Karaqi said, "I felt excited and when I voted and felt comfortable."
Giana Pizzutiello said, "It was very funny to watch because Nick Jonas made it very funny."
I voted for fun.  Nick Jonas was the host and he was awesome!  He sang his two songs, "Chains" and "Jealous".
I wish I wish there because it would have been awesome, like epic, epic, awesome!