The Village Vibe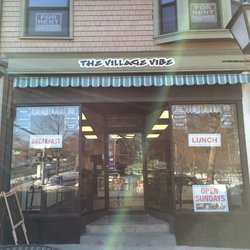 PELHAM, NY– There is a new place in town and it's called Village Vibe!
It's located on Fifth Avenue in Pelham, NY.  They're open all week long. They serve breakfast and lunch.For breakfast they have eggs, oatmeal, and bagels.  For lunch they have sandwiches, steak, chicken and more.
My sister's favorite thing is a bagel toasted with butter; she really likes it.
My favorite thing is a roll with bacon, egg and, cheese.
Next time, when you go somewhere to eat, think about what your favorite food is.
My mom said, "When I goe to the Village Vibe, my favorite thing is the tuna salad."
My dad said, "When I go to the Village Vibe, my his favorite food is egg whites, ham, and cheese."
Enjoy the Village Vibe!
View Comments (3)