Help a Paw Car Wash – This Sunday!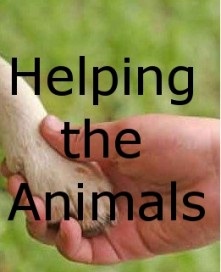 PELHAM, NY–Sunday, October 12th is coming up , and you know what that means: Help a Paw charity is at it again!
The Help a Paw charity is a charity that was created by three girls that wanted to make a difference in New York.  Their names are Bella Caruso, Courtney Valente, and Katie Valente. This charity is to help animal shelters get better food and toys for their dogs. The three girls make fundraisers, and with the money they earn, they buy food and toys food for the two animal shelters they're working with (the SPCA of Westchester, and Shake a Paw in Long Island). Since these shelters helped these girls out, we're helping them out by bringing them the supplies they need.
4th grader Bella Caruso, one of the founders, exclaimed, "My favorite part about the charity is the fundraisers!"  She also said that "Shake a Paw in Long Island helped us by encouraging us to get a dog.  The SPCA of Westchester helped the Valente sisters get a dog, too!"
5th grader Lauren Evans said, "It's for a great cause, and I will definitely be there!"  I'm expecting to see her there!
Help a Paw charity is a great way to give thanks to the animal shelters and the dogs that live in the animal shelters, too.  You can give thanks just by giving them the simplest supplies, like toys and food!
Please come to our car wash this Sunday, October 12th:
38 Birch Avenue
Pelham, NY 10803