Friday Art Club Update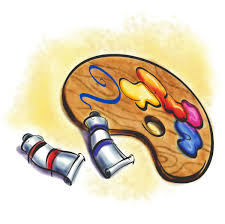 HUTCHINSON SCHOOL— Friday Art Club is currently making 3-D letters of their choice!
Here's how you make a 3-D letter: First, you have to cut out your letter twice. Second, place them about 4 inches apart. Third, make sure they stay there with tinfoil or other material. Fourth, you close in the sides with cardboard (and tape). Last, you decorate it! That's how you make a 3-D letter!
"I think Art Club is fun because you get to do different art pieces and it's fun to make them," MB replies.
"I hope we do pottery next year in Art Club," MO claimed.
"I hope we do stuff with paper," CC explained.
Art Club is just right for you if you love art. It's fun and relaxing. If you ever want to do art, join us!