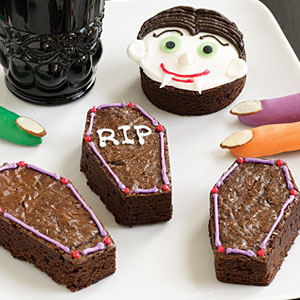 HUTCHINSON SCHOOL– Every day of your life, are you longing for a delicious, mouth-watering, life-changing treat that will turn your frown upside down? Well, you are in for the taste of your life!
Sloppy brownies are one of our favorite recipes. They are double chocolate fudge and are made in funny shapes and sizes. As you can tell, they are delicious and the 2014-2015 4Mo class agrees.
4Mo's wonderful Ms. Morrissey said, "They are creative and show true coo-coo spark!"
Isabella Caruso said, "What a great idea. Very creative and unique!"
If you are interested in more brownies, there are so many more you can make. You can fill them with jam, candy, sprinkles, chocolate or marshmallows. Maybe you can even make your own brownies! The pan is the limit!
You are an artist and the brownies are your canvas. Follow your delicious dreams and believe in your baking because with a stove and a little bit of magic, all of your dreams will come true!